AG race: Graybill outraises Knudsen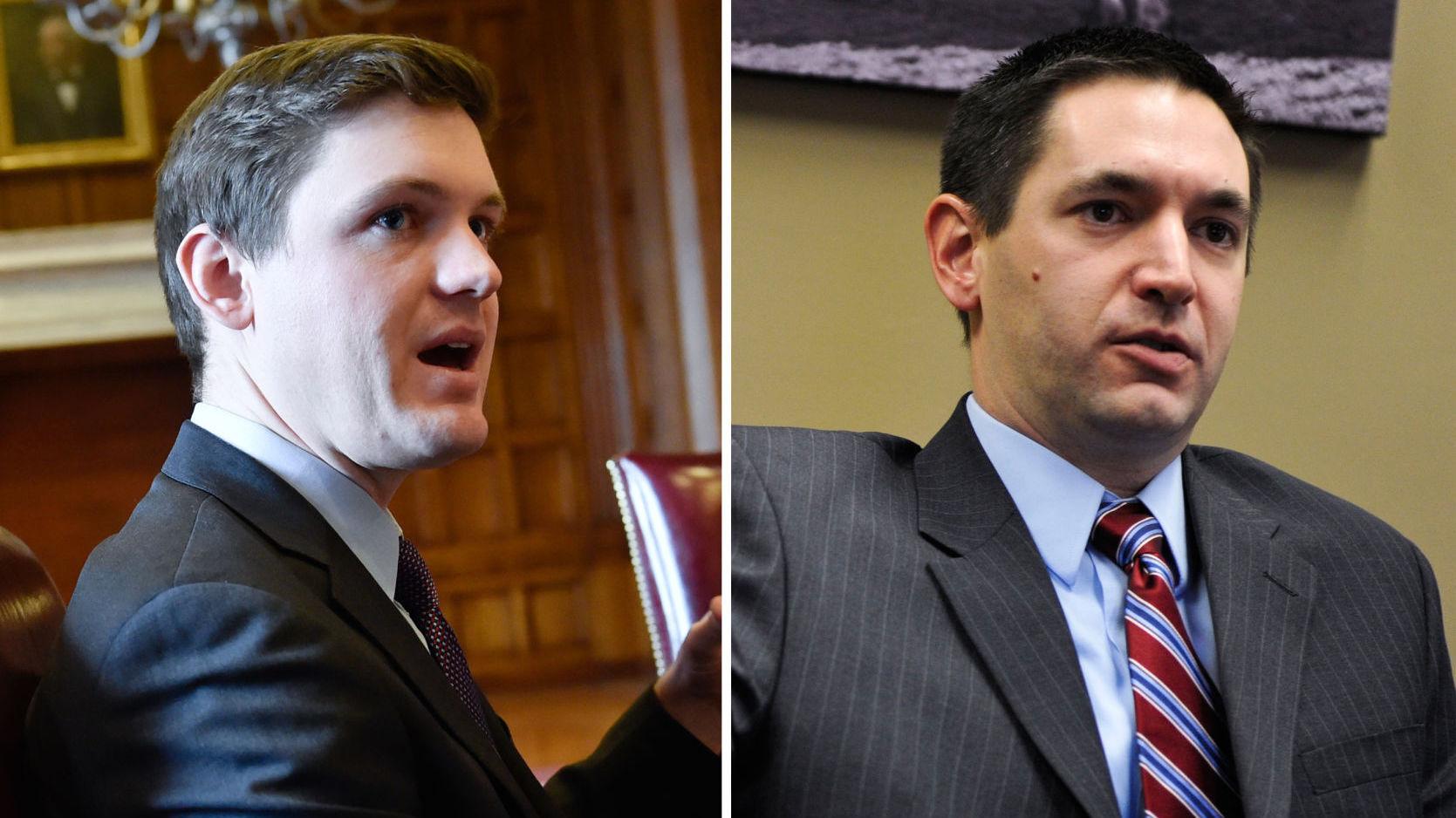 If money talks, recent campaign contribution filings would say Democratic Attorney General candidate Raph Graybill is pulling ahead from Republican Austin Knudsen.
Graybill outraised Knudsen in the most recent reporting period, from Aug. 16 through Sept. 15, pulling in $106,977 to Knudsen's $72,406. Over the last two reporting periods, which date back to June 16, Graybill has hauled in $232,403, compared to $149,025 for Knudsen's campaign.

"I think there's a lot of national Democratic interests that want to see him win this race," Knudsen said in a phone interview on Wednesday when asked about his deficit to Graybill's fundraising totals.

Knudsen pointed to the source of his contributions, almost entirely from within Montana, as his upper hand in the fundraising race. The Missoulian reviewed all contributions listed with the Commissioner of Political Practices made to Graybill's and Knudsen's campaigns since filing for office. Indeed, 72% of Graybill's donations came from a Montana address, while Montanans make up 95% of Knudsen's contributors. That statistic, however, fails to illustrate that 1,741 Montanans have donated to Knudsen's campaign, while 3,661 have donated to Graybill's.

But does it matter where the money comes from, if Graybill's war chest runneth over?

"I hope not," Knudsen said. "Honestly, I don't think so. In this environment, this race and the other races that are going on, Raph and I can't raise enough money to be really loud."

No doubt: Many millions of dollars are pouring into the Montana gubernatorial and U.S. Senate races. In this race, staking out some acreage in voters' minds means trying to define their campaigns by tangible issues, rather than carpet-bombing the airwaves with commercials. That's been left to the Democratic Attorneys General Association and the Republican Attorneys General Association, both which have both dropped ads for their respective candidates in the last week.

Few topics offer a voter distinction between the two candidates like the Affordable Care Act and whether the candidates here believe it should remain intact. Last week's death of U.S. Supreme Court Justice Ruth Bader Ginsburg and the prevailing presumption that the U.S. Senate will confirm a replacement forming a more conservatively tilted court has sharpened the focus on a lawsuit before the court to overturn the health care system known widely as Obamacare. Republican attorneys general challenged the ACA's constitutionality in court and won in Texas, while Democratic attorneys general have taken their arguments on the matter to the nation's high court.

After a rainy campaign event Thursday morning, Graybill said Ginsburg's death "magnifies the importance of protecting the healthcare law and protecting access to coverage."

Graybill has vowed to make the Montana Attorney General's Office a player in opposing the lawsuit to kill the ACA. Is that just campaign fodder, if the U.S. Supreme Court is scheduled to hear arguments on the case the week after the election, well before Montana's new attorney general would take office?

Graybill said, "No," that the case won't likely be decided until June 2021 and states may have opportunity to file supplemental arguments. Montana's case may be compelling to the court, Graybill said, because Attorney General Tim Fox, a termed-out Republican, did not get involved in the lawsuit.

The Montana Attorney General's Office disputes that point. Spokesman John Barnes on Friday pointed to briefs submitted in the U.S. District and Supreme Court cases by Fox and Ohio Attorney General Dave Yost.

"Montana and Ohio took the position that neither the plaintiffs nor the defendants were entirely correct," Barnes said.

If Graybill makes the race into a litmus test about the ACA and wins, he believes the Supreme Court would be more interested in his arguments, which would be approved by the voters by extension of his election.

"I mean, that's exactly the situation where the court would welcome some supplemental coverage," he said.

Knudsen was in part spurred to run for attorney general because he believed Fox didn't go far enough to challenge the ACA, but said he's since dropped the matter as a primary campaign point because people are more worried about methamphetamine and violent crime in their communities. Knudsen suspects Justice Ginsburg's death may develop an effect on turnout for big-ticket races like the Senate election, but he said it does not compel him to take it up again while he stumps out the last six weeks of the election.

"The Supreme Court hasn't ruled on it, but at this point, I don't even know what would be gained from us trying to get an amicus brief in there, and frankly I think it would be a waste of resources," Knudsen said.

In June, The Cook Political Report shifted the Montana AG race from "Lean Republican" to "Toss Up."

Election Day is Nov. 3.