Graybill floats plan for land access disputes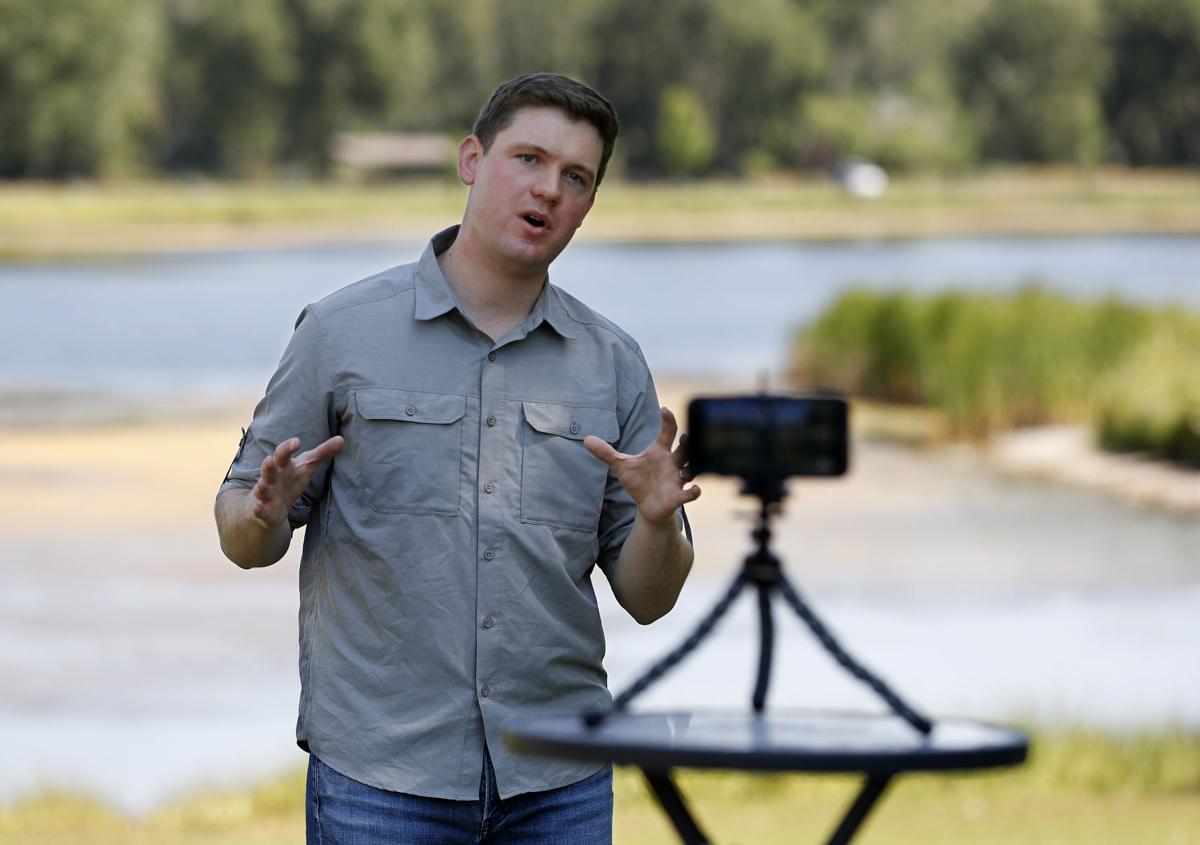 Dedicating a state attorney to handle public land access disputes — fights that often require privately paid lawyers working on the public's behalf — would benefit Montana, the Democratic candidate for attorney general said Wednesday.
Raph Graybill talked up the proposal during a Billings campaign stop.

Republican attorney general candidate Austin Knudsen did not respond to a list of questions from The Gazette about the proposal.

Under Graybill's proposal, one assistant attorney general would work full-time on the issue. Graybill said the public access advocate would play a "conflict solving role" among landowners, members of the public and the various local entities involved.

Under the plan, county governments or advocacy groups would continue to serve as the initial point of contact but could use the assistant attorney general for help with research and mediation.

When a landowner is illegally blocking public access, Graybill said, the government should fix it.

"A community shouldn't have to have a bake sale" in order to afford the court fight, Graybill said.

Resolving access disputes can require anything from a phone call to the county, to a decade-long legal battle and trips to the Montana Supreme Court.

In Montana, the nonprofit Public Land/Water Access Association is often seen as the go-to group for anyone encountering a locked gate across a public road, or a landowner trying to cut off access to a stream that runs through their property.

Currently, the organization is appealing a ruling from a Fergus County district judge in 2019 that upheld the closure of a road on private property that leads to a Bureau of Land Management parcel popular with hunters. PLWA has spent more than half a million dollars on the Mabee Road access dispute, said executive director Paul Burdett.

PLWA vice president John Gibson, who served as president of the association for 20 years, said he's encountered reluctance from county officials to take a stand on access disputes, particularly in less populous counties where those in conflict are more likely to be neighbors. Gison thinks a dedicated attorney in Helena would help.

"If it was a government agency doing their job, then it wouldn't be costing us," Gibson said.

Gibson is a Graybill campaign donor.

Graybill's proposed position within the attorney general's office is part of a broader public lands plan, which also calls for more support for Habitat Montana, which helps fund conservation easements, and highlights the Natural Resources Damage Program, which he said must be used to hold polluters accountable.

Pointing to past statements by Knudsen in support of transferring federal lands to the state, Graybill called his opponent "probably the most extreme anti-public lands advocate ever to receive a major party's nomination for office in Montana."

Many contend such a transfer would leave the state responsible for major costs like fighting wildfires that state governments could not afford.

Graybill also noted a Knudsen vote in the Montana Legislature against increasing penalties for keeping a gate locked across a county road, as well as a conflict playing out in Knudsen's home county involving land owned by the Knudsen family that now blocks access to a local park owned by the American Legion.

Knudsen's campaign did not respond to questions about Graybill's proposal or his criticisms of Knudsen's record. It issued the following statement:

"Austin has a strong record of supporting multiple-use access legislation during his time in the Montana House of Representatives, and as a member of the land board he will continue ensuring that all Montanans have access to our state's public lands for all types of outdoor recreation. It's also the duty of the land board to maximize the revenue Montana receives from state-owned lands, whether that's farm and ranch leasing or oil and gas development—every dollar goes towards K-12 education in the state."

Knudsen is the Roosevelt County attorney. Graybill works as Gov. Steve Bullock's chief legal counsel.